New Ammonia Detector Works WIth Commercial Refrigeration Systems
January 16, 2012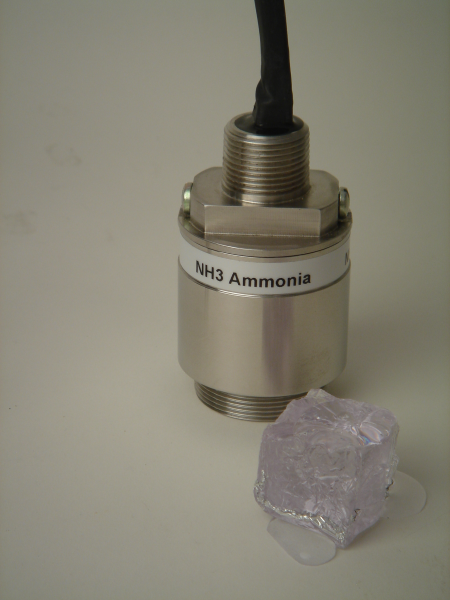 A new fail-safe ammonia detector designed for commercial/industrial/institutional refrigeration has been announced by Sensor Electronics of Minneapolis.
Ammonia refrigeration is used in cold-storage plants, sky scraper air-conditioning, flash-freezers, hospitals, commercial ice-makers, frozen-food warehouses, beverage production lines and similar applications.
While ammonia's pungent odor is quickly recognized, continued exposure to ammonia can mean permanent lung damage, blindness and even death.
Besides checking for ammonia leaks, this new detector continually checks itself, flashing an immediate alarm the instant its sensing cell fails.
(Conventional ammonia detectors need "bump test" or periodic cell replacement. Either method is costly, time consuming, inefficient. IN contrast, this new detector – engineered to meet anticipated OSHA/EPA regulations – works for years without downtime.)
Detectors team with dedicated transmitters that show ammonia levels on digital readout panels; color coded LED's glow green/amber/red if ammonia concentrations increase.
More information about these ammonia gas detectors monitoring commercial refrigeration systems: Sensor Electronics, 5500 Lincoln Drive, Minneapolis, Minnesota 55436; www.sensorelectronics.com or sales@sensorelectronic.com