Gas Detectors Check Toxic Welding Fumes
July 11, 2011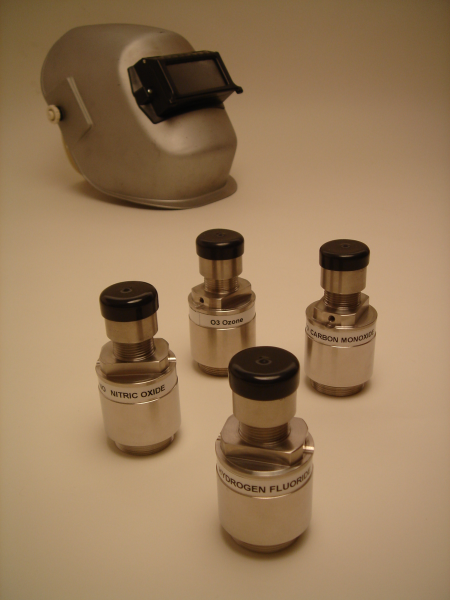 Four SEC 3000 gas detectors that monitor toxic welding fumes to meet EPA/OSHA mandates have been announced by Minneapolis- based Sensor Electronics.
The SEC 3000 factory-calibrated detectors "see" the four dangerous gases – carbon monoxide, hydrogen fluoride, nitric oxide, ozone – given off during welding operations.
The detectors are part of a "protection package" that includes transmitters that show actual gas readings on digital readout panels, and LED's that go green/amber/red as gas concentrations approach danger levels.
The package also includes an integral flashing red strobe light and warning horn.
The package also keeps a watchful eye on itself: Troubles anywhere in the system trigger warning, and the digital panel spells out what's wrong where.
Linked to a printer, the SEC 3000 system can make a running record of gas levels to meet EPA/OSHA regulations.
Detectors and components come ready to work without run-in or fine-tuning, keep on for years without fussy adjustment or recalibration.
Cost of the protection package – four SEC 3000 detectors, digital readouts, transmitters, LED's, power supply, strobe light/horn – is under $5000.
More information about this "safety box" to protect against welding fumes: Sensor Electronics, 5500 Lincoln Drive, Minneapolis, Minnesota 55436.