Sensor Electronics Replaces SMC CNG Gas Detection Systems
July 8, 2021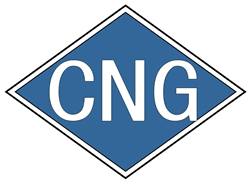 Sensor Electronics Replaces SMC
CNG Gas Detection Systems in Pennsylvania
Sensor Electronics has been awarded a project to replace ten SMC CNG gas detection systems (100 methane sensors and 13 controllers) throughout the state of Pennsylvania. The SMC systems were installed 2-5 years ago. The SMC systems have been problematic with false alarms, faults and poor support from SMC.
There are many Sensor Electronics gas detection systems installed at other Pennsylvania transit locations. The customers with Sensor Electronics systems are satisfied with the products and service. No other gas detection vendor was allowed to bid so all PA transit facilities will have the same products / systems.
Pennsylvania locations:
York, Gettysburg, Greensburg, Ebensburg, Beaver, New Castle, Scranton, Lebanon, Denora, Lemont Furnace.
If you are having problems or wish to replace an SMC gas detection system, contact Sensor Electronics.